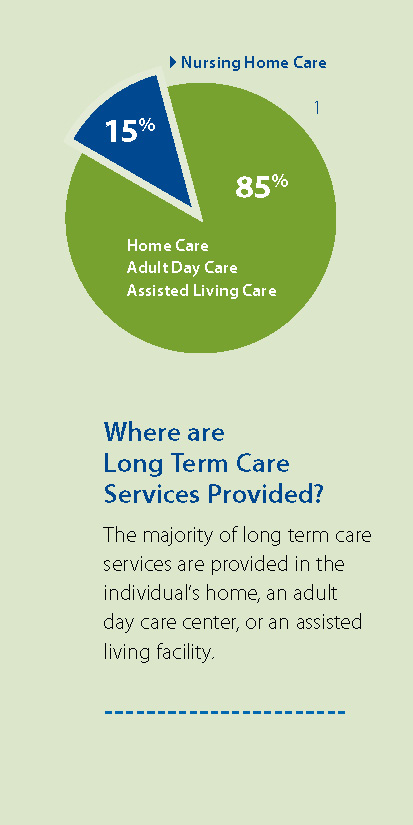 1
Phyllis Shelton, Long Term Care, Your Financial Planning Guide, LTCI Publishing, 2007.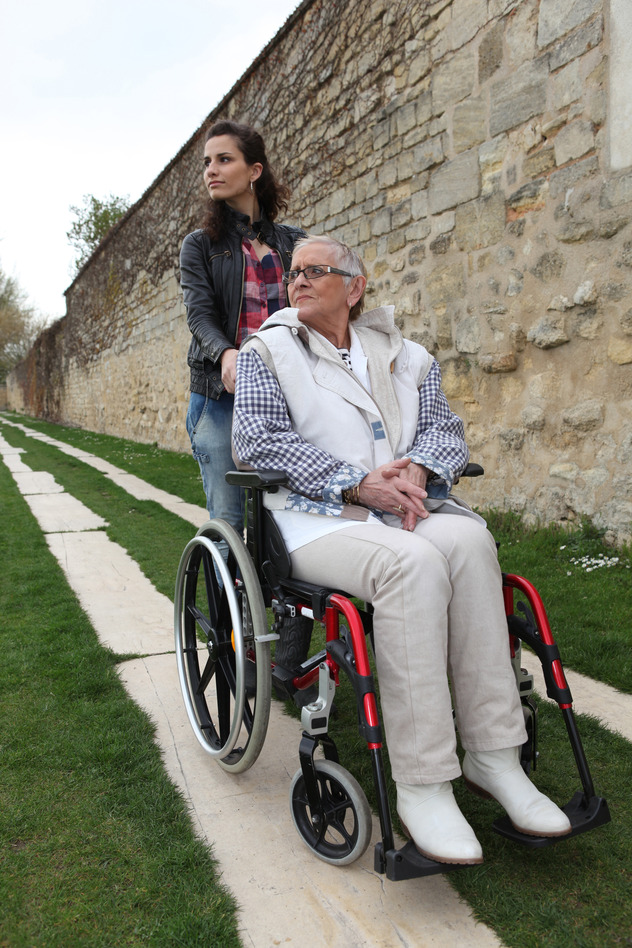 Long-Term Care Insurance

Opening the door to benefits...
TotalBen offers all forms of insurance, including Long-Term Care Insurance ("LTC").
LTC Benefits Requirements
Generally speaking, for qualifying people, LTC covers custodial care. Custodial care is for when you can't perform some or all of the activities of daily living ("ADL") without assistance:
Dressing
Bathing
Transferring
Walking
Feeding
Toileting/continence
LTC policies generally require you to be unable to perform at least two of these six ADLs independently.

What about Medicaid?
LTC insurance offers options and flexibility not found in Medicaid benefits, aside from imposing no income and asset limits (because you purchase it). But Medicaid does have a few benefits not offered by most LTC insurance plans. Keep in mind that all Medicaid programs and LTC insurance policies are different. When comparing LTC Insurance and Medicaid, find out in your state if Medicaid will offer:
Coverage in a nursing home of your choice
Access to all services at a nursing home
Coverage in a home-care situation
Ability to stay in one nursing home (can you be forced to move if a facility stops accepting Medicaid patients, or becomes too full)
Coverage for adult day care
Coverage for an assisted-living facility
Coverage for Respite Care
In many states, nursing-home stays are all that Medicaid covers. This means, if you are covered by Medicaid, staying at your own home is not always an option - even though care given at home is less expensive and often what you really need and want. Compared to this inflexibility of Medicaid, LTC insurance can be a great advantage.
Medicaid does have several advantages that LTC Insurance ("LTCi") does not offer, such as:
Coverage from the first day (with LTCi there is typically a 30, 60, 90 or 180 elimination period before benefits begin).
Coverage for as long as needed in a nursing home (LTCi typically offers a pool of money from which you spend down)

What about Medicare? Will that pay for Long-term Care needs?
Generally, Medicare is available for people age 65 or older, younger people with disabilities, and people with end stage renal disease. Medicare pays limited amounts for skilled care following a hospital stay; Medicare does not cover most long term care services over a long period of time. Medicare will only cover the first 100 days of care in a nursing home per benefit period if you:
Are receiving skilled care, and
Have a qualifying hospital stay of at least three days and enter the nursing home within 30 days of that hospital discharge.
There are also some deductibles and co-pays (meaning you have to pay part of the cost). In addition, Medicare covers limited home visits for skilled care and incidental homemaker services.
For additional information on Medicare, please visit www.medicare.gov.


To obtain a quote, complete the form below.
Contact us