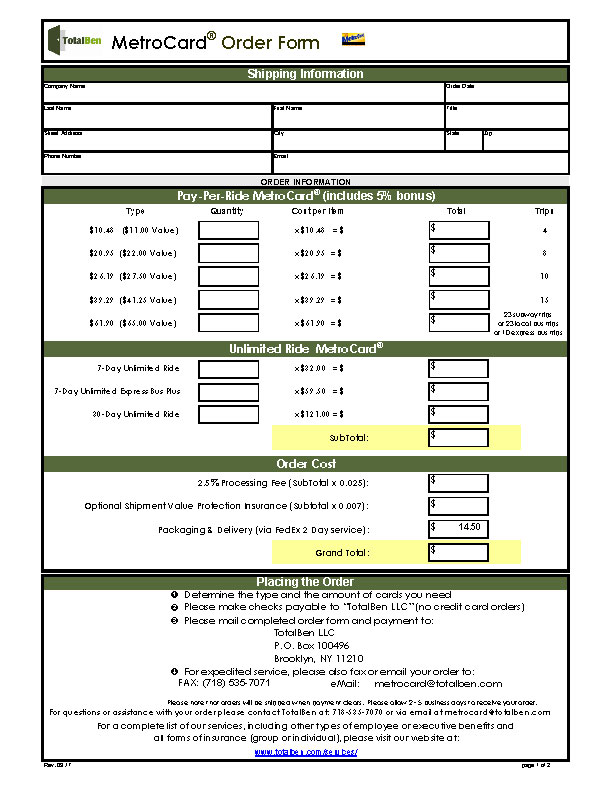 What are the steps?
Complete the order form
Scan a copy of the completed order form to metrocard@totalben.com or
fax a copy to (718) 535-7071
Make a check payable to TotalBen LLC
Mail a copy of the form, along with a check to:
TotalBen LLC
PO Box 100496
Brooklyn, NY 11210
Once the check is deposited and cleared, orders are sent out via FedEx (Express Saver)
Note: You can always return cards still sealed in the shrink-wrap, for credit. We have a re-stocking fee as we have to deal with the MTA and wait 6 - 8 weeks for the actual refund. We give you credit (but wait for a credit memo from us). Our re-stocking fee is double the processing fee (2.5% x 2).There is no Packaging & Delivery fee for returns.
Pricing
Basic

MetroCards

Train & Bus in NYC



Setup & Annual Renewal - $0.00

Per Participant Fee - $0.00

Processing Fee - 2.50%

Shipping & Handling - $14.50

Minimum Order - 1
Contact us