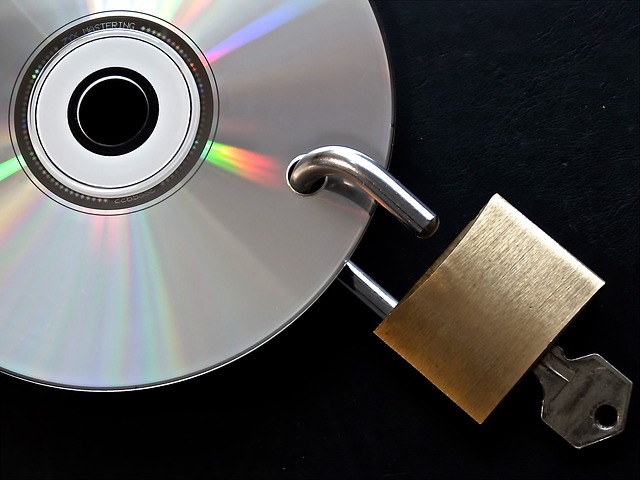 TotalBen Privacy Policy
Opening the door to benefits...




TotalBen Website



TotalBen wants you to feel confident using our website. In order to gain your confidence TotalBen's Website Privacy Statement has been included online so as to provide you with a clear indication of how TotalBen addresses this important issue.

By visiting this site you are agreeing with and consenting to the practices described in this Privacy Statement. Should you not agree with this Privacy Statement you should cease using the website immediately.

This Privacy Statement may be updated from time to time as the website and its content develops and matures. We encourage you to check this Privacy Statement regularly.

RESPECTING YOUR INTERNET PRIVACY

If you visit an area of the TotalBen website to which you are not required to log on in order to read, browse or download information, TotalBen's systems may record the date and time of your visit, the pages visited and any information downloaded. TotalBen's systems will not record any information that would identify you personally. If you complete an online form on the TotalBen website, the information that you enter into the form will only be collected if you actually submit the form.

TotalBen may also use the information collected to notify you about changes to our websites, and to inform you of services, opportunities and special events that TotalBen believes that you'll find valuable.

From time to time we may also use the information to send you information about us, our related companies and possibly about third parties.

To facilitate our efficient use of your information, and to provide you with the best services and/or opportunities, it may sometimes be necessary for TotalBen to disclose your information to third parties. However, this disclosure will only occur in the following circumstances:

To our Employees, Contractors and/or Agents:
From time to time we may engage or employ other companies and individuals to perform functions on our behalf. Examples may include, administrative functions associated with the TotalBen's business activities. Such parties will have access to only that personal information required by them to perform their functions, and may not use such information for any other purposes.


Where Required by Law:
TotalBen will share information with government or law enforcement authorities in its sole discretion or as required by law.
COOKIES

TotalBen uses "cookies" to enable its website to interact with your browser so as to provide you with better service and a more effective website.

"Cookies" are small pieces of information stored by your browser on your computers hard drive. Cookies are used to maintain session information between your browser and TotalBen application, and are required for TotalBen's application to operate. The TotalBen Web server can later retrieve these cookies if you visit again.

TotalBen allocates a cookie to each Internet browser that visits its website. This cookie does not allow TotalBen to collect personally identifiable information about you. TotalBen's website server uses this cookie:

To allocate a unique identification number to your Internet browser
To identify pages you have accessed on the TotalBen website
To determine if you have recently visited our website
If you wish to make full use of the TotalBen website, you should configure your browser to accept cookies.

TotalBen's website also uses cookies for its secure services. It is necessary for you to configure your browser to accept cookies if you wish to use these services.

IP ADDRESS

TotalBen's website servers gather your IP address to help diagnose problems with our service, to administer our site, and to gather broad demographic information. Demographic information is gathered in aggregate only and cannot be traced to an individual user.

USER FEEDBACK

TotalBen welcomes ideas and feedback from you about all aspects of the site. TotalBen stores feedback that users send to us. This feedback is used to administer and refine TotalBen's service, and, at times, may be shared with TotalBen's partners either in aggregate form or with specific identifying characteristics (e.g., e-mail address, name) removed. We may also use the information and ideas you send us to improve or promote the site, but we will not publish your name in association with any information you provide without contacting you and gaining your permission.

CONFIDENTIALITY OF PERSONAL INFORMATION

TotalBen recognizes that information related to yourself is highly personal and sensitive. Access to your personal information is provided by use of your Log-in Name and Password. You are responsible for ensuring the privacy and security of your Log-in Name and Password. TotalBen will not sell, trade, rent, lend or give your personal information to others without your authorization. If you contact us with a request for assistance in using site features or report an error, authorized TotalBen staff may access your personal information solely in order to diagnose your problem and identify solutions.

HOW SECURE IS YOUR INFORMATION?

The security of your personal information is very important to us. In an effort to protect your personal information, we use Secure Sockets Layer (SSL) technology with 128-bit encryption. If your browser supports SSL (most current browsers do), it will automatically encrypt the information you provide to us on the secure pages on our site, before sending it over the Internet.

TotalBen LLC, has also obtained a digital certificate from GoDaddy, Inc., a leading provider of Internet trust services.

When visiting a page on our site that includes any of your personal information, the bottom of your browser window will display, an icon of a closed lock or an unbroken key (depending upon your browser). This indicates that you have successfully connected with our secure server.

To authenticate the security of your connection before submitting any of your personal information, you can double click on the icon to display our digital certificate.

Some browser versions and some firewalls do not permit communication through secure servers. In that case, we suggest that you contact your plan administrator.

We attempt to keep our systems secure and free from unauthorized access and use, by enforcing physical security at the premises in which the systems are located, and by using industry standard technological measures to prevent unauthorized remote access to the systems.

Unfortunately, no system on the Internet or any data transmission over the Internet can be guaranteed to be 100% secure. Despite our best efforts to keep our data transmissions to and from our server secure, we are unable to absolutely guarantee security and there will always be a risk of unauthorized access to your information. Although we will take all reasonable steps to keep secure any information that we hold about you, we will not be held responsible for events arising from unauthorized access to such information.

IF SECURITY OR PRIVACY IS STILL OF CONCERN TO YOU

Our transaction security, combined with our privacy guarantee, should satisfy your concerns regarding our online system. Keep in mind however that you have an alternative. You may use our paper forms to file your enrollment and reimbursement requests.

CONTACTING US

If you have any questions about this Privacy Statement, the practices of this site, or your dealings with us, you can contact us: